Manual Download
This manual contains a step-by-step guide for practical work with Index-Manager. It describes the general properties and major features of the software and takes you through the whole indexing process.
The context help in the user interface of Index-Manager explains the functions of the individual buttons and windows.
References and links
Background information and additional resources:
Deutsches Netzwerk der Indexer (DNI) / German Network of Indexers www.d-indexer.org
Nederlands Indexers Netwerk (NIN) / Netherlands Indexing Network www.indexers.nl
Society of Indexers www.indexers.org.uk/
American Society for Indexing (ASI) www.asindexing.org
Association of Southern African Indexers and Bibliographers (ASAIB) www.asaib.org.za
Australia and New Zealand Society of Indexers (ANZSI, formerly AusSI) www.anzsi.org
Indexing Society of Canada / Société canadienne d'indexation (ISC / SCI) www.indexers.ca
It's worth it!
Talks on Indexing
Index-Manager: Besser Schneller Indexieren
Der Index-Manager ist ein starkes Werkzeug, um effizient Register zu erstellen und Index-Einträge im Text einzubetten. Dr. Katharina Munk zeigt auf der Buchmesse 2014 die wichtigsten Funktionen des Index-Managers.
Dr. Katharina Munk, Buchmesse, Okt. 2014
Download Präsentation Prinz-5-Index-Manager-Katharina-Munk-Buchmesse-2014

Conferences
2019 ASI Annual Conference
Scottsdale, Arizona, United States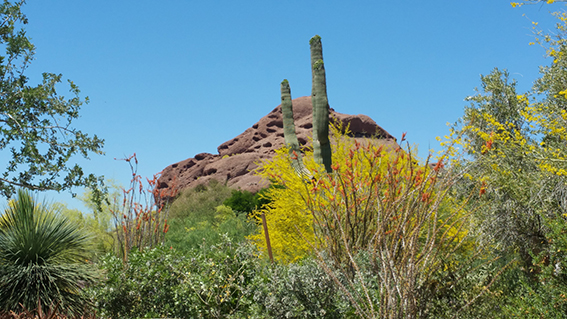 April 25–27, 2019 – Save the Date: Friday, April 26, at 4:15 – 4:45 p.m. Index-Manager Software Demo, Katharina Munk, and Saturday, April 27, at 2:00 – 4:00 Index Manager Tips and Tricks. Katharina Munk
The American Society for Indexing has announced that its 2019 Indexing conference will be held in beautiful Scottsdale, Arizona. Location: The 2019 conference hotel is the Saguaro Scottsdale located at: 4000 N Drinkwater Blvd, Scottsdale, AZ 85251
Download presentation (83MB)
Download presentation (3MB, without video tutorials)
2017 ASI Annual Conference
Portland, Maine, United States June 15–17, 2017. Friday, June 16, at 10:15 to 12:15 a.m, save the Date for Index-Manager presentation Pilar Wyman, Katharina Munk. The Indexing Conference for 2017 will be in beautiful Portland, Maine. Location: Holiday Inn By the Bay in downtown Portland. Dates: Friday, June 16, and Saturday, June 17. (Pre-conference workshops and board meetings will be held Thursday, June 15.) […]
2017 Society of Indexers Conference

Oxford (21 June), Wednesday, June 21, at 13:45 to 14:45 p.m, save the Date for Index-Manager presentation Pilar Wyman, Katharina Munk. The 2017 indexing conference will celebrate the Society of Indexers 60th anniversary with a one-day conference at St Anne's College, Oxford, immediately prior to the two-day symposium on the book index at the Bodleian Library. More information on the conference progamme and how to book will be available in February.
2016 International Indexing Conference
References:
Mulvany, Nancy C.: Indexing Books. The University of Chicago Press. Second edition. 2005
Perlman, Janet: Indexing Tactics & Tidbits, An A to Z Guide. 2016. ISBN 978-1-75387-525-7
In this highly-recommended reference for indexing professionals, master indexer Janet Perlman presents a treasure trove of practical, in-depth explanations and advice. The author pays homage to the Hans Wellisch classic, Indexing from A to Z, while bringing her own in-depth, conversational style and a multitude of fresh topics to the table.
Bosschieter, Pierke: The Indexer, Volume 34, Number 3, September 2016, pp. 119-121(3), Index-Manager reviewed:
Pierke Bosschieter has been putting a German embedded indexing program, Index-Manager, through its paces. She is impressed with the results.
Franz, Susanne: Wissenschaftliches Arbeiten mit Word 2013. Vierfarben Verlag.
In einem eigenen Kapitel "Wissenschaftliche Register mit dem Index-Manager" erklärt Frau Franz die wichtigsten Funktionen des Index-Managers wie Importieren, Einträge erstellen, Register systematisch erfassen, einzelne Einträge bearbeiten, das Register bearbeiten und Querverweise anlegen.
Wenn Word auch für das Erstellen eines Registers sicherlich ausreichende Grundfunktionen bereitstellt, so werden Sie spätestens beim Bearbeiten eines umfangreichen Registers merken, dass Sie oft sehr umständlich vorgehen müssen…
Index-Manager has been in use for over four years. We are delighted by exceptionally positive response from our customers.
Schade, dass nicht schon viel früher jemand auf diese Idee gekommen ist.
Ohne Index-Manager kann ich mir meine Arbeit nicht mehr vorstellen.
This is all in all a very promising piece of software, with a multitude of possibilities for compiling embedded indexes. As the developer is perfectly willing to make changes to the software, it could become almost perfect.