Index-Manager for Indexers
 better . faster . embedded
The new all-in-one solution for embedded indexing
Quality digital content requires integrated (embedded) index entries for search queries. Common word processing programs (Microsoft Word, Adobe InDesign) have indexing modules and integrate index entries into documents. But the available functions are cumbersome and indexing is time-consuming.
Common dedicated indexing software offers a lot of different functions, which facilitate the work, but index entries are written in a separate file for the typical back-of-the-book-index. To fullfill the demands of digital products index entries have to be inserted into documents in an additional time-consuming step.
Index-Manager is a dedicated powerful software with which professional indexers can create, sort, and edit index entries in Word, InDesign and XML files. It offers the same functionality as other dedicated indexing tools, but it also inserts the index entries into the document files.
With the innovative features of the word list you quickly gain an overview of the content of your manuscripts. Semantic and statistical function help with the choice of terms.
Standardize spelling and remove typing errors quickly in all index entries. Verify efficiently cross references, page number formats and the consolidated index.
No need for any exhausting post-editing.
Customized short cut keys can ensure your work is done quickly.
Index-Manager will free you from the mundane aspects of indexing, and allow you to devote more time to the intellectual tasks of indexing.
That's how it works today!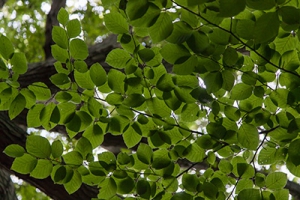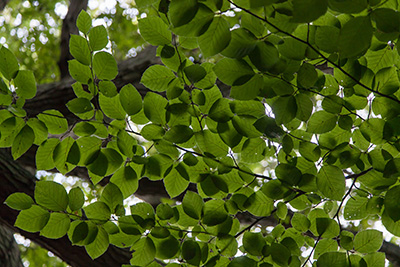 Conferences
2019 ASI Annual Conference
Scottsdale, Arizona, United States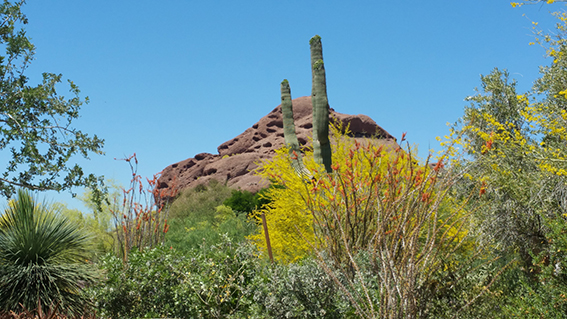 April 25–27, 2019 – Save the Date: Friday, April 26, at 4:15 – 4:45 p.m. Index-Manager Software Demo, Katharina Munk, and Saturday, April 27, at 2:00 – 4:00 Index Manager Tips and Tricks. Katharina Munk
The American Society for Indexing has announced that its 2019 Indexing conference will be held in beautiful Scottsdale, Arizona. Location: The 2019 conference hotel is the Saguaro Scottsdale located at: 4000 N Drinkwater Blvd, Scottsdale, AZ 85251
Download presentation (83MB)
Download presentation (3MB, without video tutorials)
2018 ASI Annual Conference Cleveland, Ohio, United States
April 26–28, 2018 – Save the Date: Friday, April 27, at 3:00 – 5:00 p.m. Indexing with Index Manager: Indexing and Embedding the Forest and the Trees, and Friday, April 27, at 5:15 – 6:15 p.m. Software Demo: Index-Manager. Pilar Wyman & Katharina Munk
The Indexing Conference 2018 "Indexers Rock!" is coming to Cleveland, Ohio. Currently enjoying a surge in popularity, the city provides both new offerings and long-time attractions, sure to rock your world.  Location: DoubleTree by Hilton Cleveland Downtown—Lakeside. Dates: Friday, April 27, and Saturday, April 28. (Pre-conference workshops and board meetings will be held Thursday, April 26.) […]
2017 ASI Annual Conference Portland, Maine, United States
June 15–17, 2017 – Friday, June 16, at 10:15 a.m. Index Manager presentation, Pilar Wyman, Katharina Munk
The Indexing Conference for 2017 will be in beautiful Portland, Maine. Location: Holiday Inn By the Bay in downtown Portland. Dates: Friday, June 16, and Saturday, June 17. (Pre-conference workshops and board meetings will be held Thursday, June 15.) […]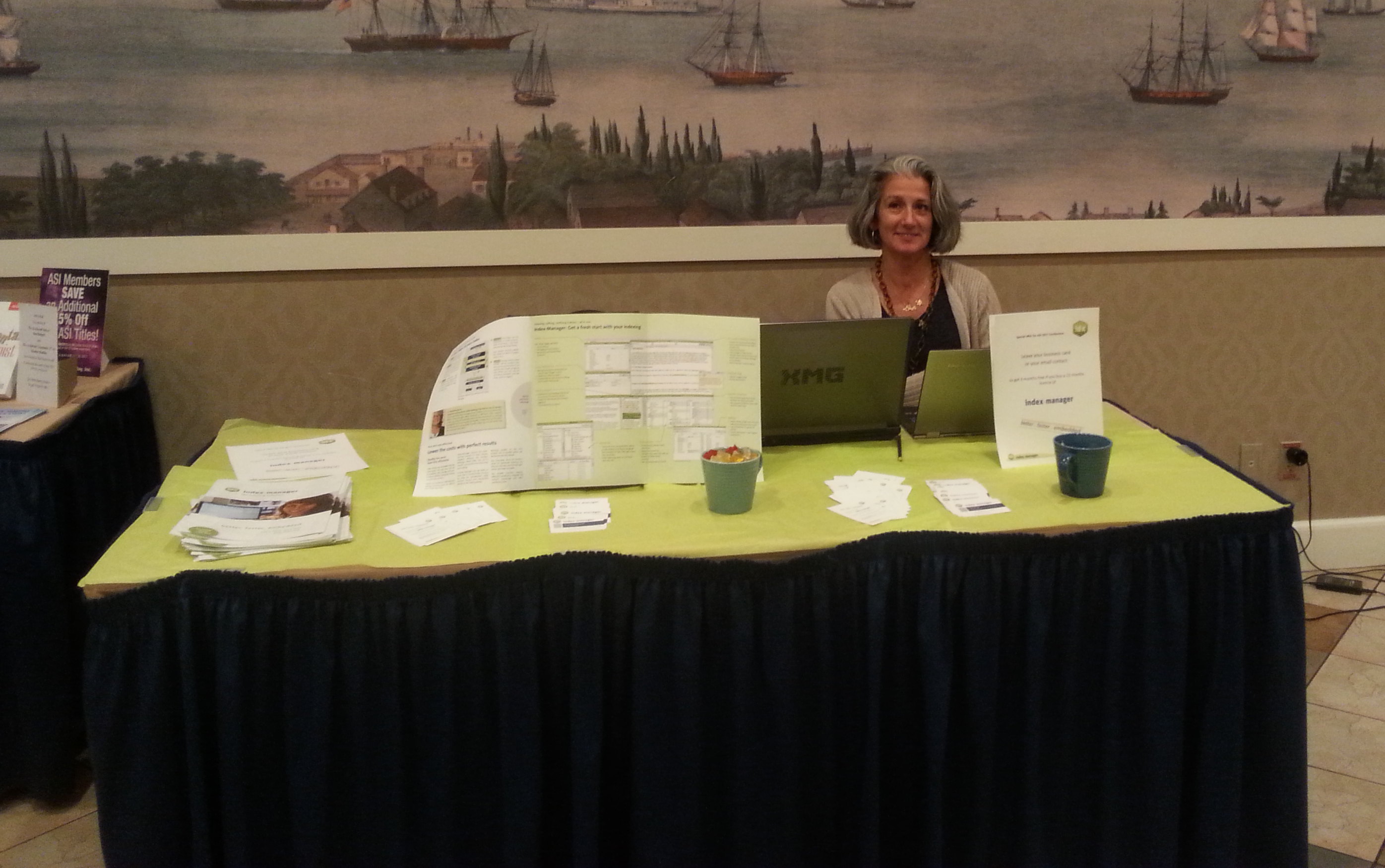 2017 Oxford, Celebrating sixty years of indexing
June 21, 2017 — 13.45 to 14.45 Index Manager presentation, Pilar Wyman, Katharina Munk
The 2017 indexing conference will celebrate the Society of Indexers 60th anniversary with a one-day conference at St Anne's College, Oxford, immediately prior to the two-day symposium on the book index at the Bodleian Library. More information on the conference progamme and how to book will be available in February.
Last year DNI (Deutsches Netzwerk der Indexer) and NIN (Nederlands Indexers Netwerk) organized the International Indexing Conference 2016 on the Bookfair in Frankfurt, 20. October (12.00 pm to 2.00 pm and 4.00 pm to 6.00 pm).
Johannes Munk, software architect:

Dedicated indexing Software or embedding?

You don't have to choose anymore!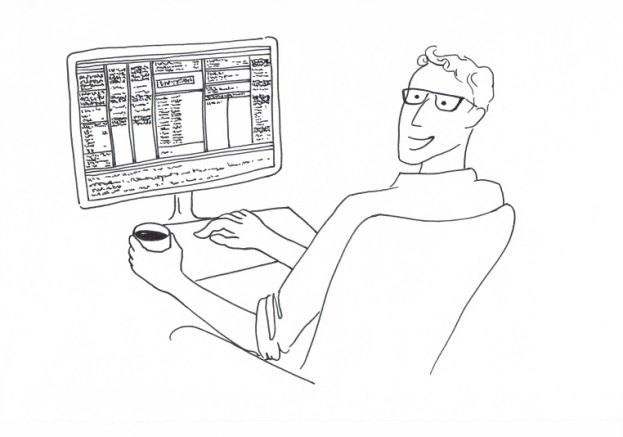 With Index-Manager you will have more time to devote to the subject of your work.
Indexing is an intellectual task.
To enable the reader to find quickly and precisely the relevant content they are looking for, the index entries  should cover the main contents and all key terms of the text. It is the obligation of the indexer to capture the content of the text and interpret it with expertise. It is not sufficient to simply select words used in the text, i.e. to generate a mere collection of head- and concordance words.
The reader does not know which terms the author has chosen to capture a topic verbally. Indexers put themselves into the perspective of the reader and ask, what and for which questions readers might search and expect a source of information, or, for which terms they might be searching. Indexer translate the central terms of a text into a vocabulary suitable for readers who want understand the text. These central terms (key words) then need to be included in the index.
Full text search has limits
A simple full text search in digital documents does not provide intellectual indexing. A search request only delivers results for exactly the requested terms. In numerous texts the same terms are used with slightly different spelling. Even more tricky, a search of synonyms will not allow the readers to see what they are missing. Readers have to accept that they have to work with more or less arbitrary hits, potentially missing many other important passages in the text.
A simple full text search WILL find all occurrences of its search query. In fact, you may receive hundreds of results. Which results are the most relevant? Indexers differentiate primary occurrences of a term or concept from other occurrences.
Debate about indexing — helpful arguments
In many publishing houses subject indexing is unpopular. High costs, uncertain benefits, delayed publication dates — these are often arguments, publishers use for not investing in indexing. Fuel the debate about indexing (with Index-Manager):
Index entries are embedded into the manuscript, and become available after changes and even for future editions – saving money on future products.
Thanks to numerous indexing and editing functions, indexers work faster than ever.
Index-Manager ensures problem-free transfer of index entries between different file formats (InDesign, Word, XML). You are in control – no need for any exhausting post-editing.
Indexers can work on more than a hundred files at once. Indexers can also start even when some chapters are still missing – saving you time before the publication date.
All indexing work is logged in a separate file until export. This separate logging allows other tasks – like copyediting and proofreading – to be accomplished in parallel. Working parallel on the data enables you to publish earlier and to always be one step ahead.
Innovative word list functions allow for systematic indexing. Indexers keep an overview, and the index gets better and more complete.
Flexible interface supports different workflows. Integrate the author's knowledge and other preliminary work into the index process.
Index-Manager has been in use for over four years. We are delighted by exceptionally positive response from our customers.
Schade, dass nicht schon viel früher jemand auf diese Idee gekommen ist.
Ohne Index-Manager kann ich mir meine Arbeit nicht mehr vorstellen.
This is all in all a very promising piece of software, with a multitude of possibilities for compiling embedded indexes. As the developer is perfectly willing to make changes to the software, it could become almost perfect.
Useful tips and links
For background information and additional resources:
Lectures on Indexing
Index-Manager: Besser Schneller Indexieren
Der Index-Manager ist ein starkes Werkzeug, um effizient Register zu erstellen und Index-Einträge im Text einzubetten. Dr. Katharina Munk zeigt auf der Buchmesse 2014 die wichtigsten Funktionen des Index-Managers.
Download Präsentation Prinz-5-Index-Manager-Katharina-Munk-Buchmesse-2014
Literature on indexing:
Mulvany, Nancy C.: Indexing Books. The University of Chicago Press. Second edition. 2005
Perlman, Janet: Indexing Tactics & Tidbits, An A to Z Guide. 2016. ISBN 978-1-75387-525-7
In this highly-recommended reference for indexing professionals, master indexer Janet Perlman presents a treasure trove of practical, in-depth explanations and advice. The author pays homage to the Hans Wellisch classic, Indexing from A to Z, while bringing her own in-depth, conversational style and a multitude of fresh topics to the table.
Franz, Susanne: Wissenschaftliches Arbeiten mit Word 2013. Vierfarben Verlag.
In einem eigenen Kapitel "Wissenschaftliche Register mit dem Index-Manager" erklärt Frau Franz die wichtigsten Funktionen des Index-Managers wie Importieren, Einträge erstellen, Register systematisch erfassen, einzelne Einträge bearbeiten, das Register bearbeiten und Querverweise anlegen.
Wenn Word auch für das Erstellen eines Registers sicherlich ausreichende Grundfunktionen bereitstellt, so werden Sie spätestens beim Bearbeiten eines umfangreichen Registers merken, dass Sie oft sehr umständlich vorgehen müssen…
Bosschieter, Pierke: The Indexer, Volume 34, Number 3, September 2016, pp. 119-121(3), Index-Manager reviewed:
Pierke Bosschieter has been putting a German embedded indexing program, Index-Manager, through its paces. She is impressed with the results.
Dr. Katharina Munk
We welcome your suggestions and requests for additional Index-Manager features.
Contact us: info@index-manager.net
Now it's your turn!
Put us to the test
Try out Index-Manager with your own data. Download and install a time-limited version for 14 days for free. All functions except export are available. To test full functionality, our support team will gladly unlock the export function for you upon request.
To request your test version: info@index-manager.net