Index-Manager
for Indexers
better. faster. embedded.

The new all-in-one solution for embedded indexing
Quality digital content requires integrated (embedded) index entries for search queries. Common word processing programs (Microsoft Word, Adobe InDesign) have indexing modules and integrate index entries into documents. But the available functions are cumbersome and indexing is time-consuming.
Common dedicated indexing software offers a lot of different functions, which facilitate the work, but index entries are written in a separate file for the typical back-of-the-book-index. To fullfill the demands of digital products index entries have to be inserted into documents in an additional time-consuming step.
Index-Manager is a dedicated powerful software with which professional indexers can create, sort, and edit index entries in Word, InDesign and XML files. It offers the same functionality as other dedicated indexing tools, but it also inserts the index entries into the document files.
With the innovative features of the word list you quickly gain an overview of the content of your manuscripts. Semantic and statistical function help with the choice of terms.
Standardize spelling and remove typing errors quickly in all index entries. Verify efficiently cross references, page number formats and the consolidated index.
No need for any exhausting post-editing.
Customized short cut keys can ensure your work is done quickly.
Index-Manager will free you from the mundane aspects of indexing, and allow you to devote more time to the intellectual tasks of indexing.
That's how it works today!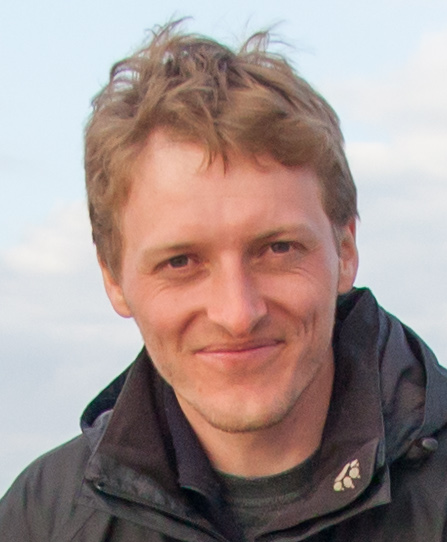 Johannes Munk, Software Architect:

"Dedicated indexing Software or embedding?
You don't have to choose anymore!"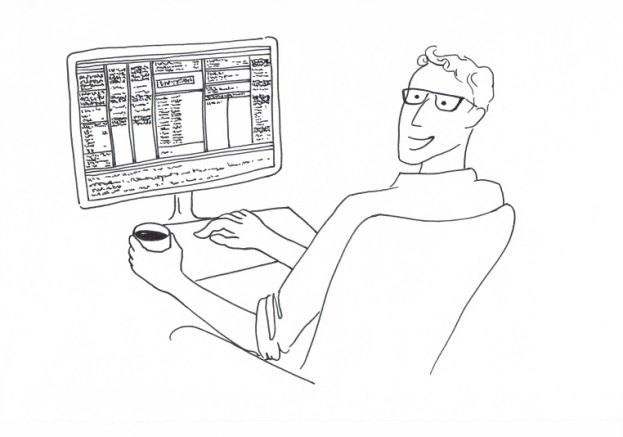 With Index-Manager you will have more time to devote to the subject of your work.
Indexing is an intellectual task
To enable the reader to find quickly and precisely the relevant content they are looking for, the index entries  should cover the main contents and all key terms of the text. It is the obligation of the indexer to capture the content of the text and interpret it with expertise. It is not sufficient to simply select words used in the text, i.e. to generate a mere collection of head- and concordance words.
The reader does not know which terms the author has chosen to capture a topic verbally. Indexers put themselves into the perspective of the reader and ask, what and for which questions readers might search and expect a source of information, or, for which terms they might be searching. Indexer translate the central terms of a text into a vocabulary suitable for readers who want understand the text. These central terms (key words) then need to be included in the index.
Full text search has limits
A simple full text search in digital documents does not provide intellectual indexing. A search request only delivers results for exactly the requested terms. In numerous texts the same terms are used with slightly different spelling. Even more tricky, a search of synonyms will not allow the readers to see what they are missing. Readers have to accept that they have to work with more or less arbitrary hits, potentially missing many other important passages in the text.
A simple full text search WILL find all occurrences of its search query. In fact, you may receive hundreds of results. Which results are the most relevant? Indexers differentiate primary occurrences of a term or concept from other occurrences.
Debate about indexing — helpful arguments
In many publishing houses subject indexing is unpopular. High costs, uncertain benefits, delayed publication dates — these are often arguments, publishers use for not investing in indexing. Fuel the debate about indexing (with Index-Manager):
Index entries are embedded into the manuscript, and become available after changes and even for future editions – saving money on future products.
Thanks to numerous indexing and editing functions, indexers work faster than ever.
Index-Manager ensures problem-free transfer of index entries between different file formats (InDesign, Word, XML). You are in control – no need for any exhausting post-editing.
Indexers can work on more than a hundred files at once. Indexers can also start even when some chapters are still missing – saving you time before the publication date.
All indexing work is logged in a separate file until export. This separate logging allows other tasks – like copyediting and proofreading – to be accomplished in parallel. Working parallel on the data enables you to publish earlier and to always be one step ahead.
Innovative word list functions allow for systematic indexing. Indexers keep an overview, and the index gets better and more complete.
Flexible interface supports different workflows. Integrate the author's knowledge and other preliminary work into the index process.
Index-Manager has been in use since 2012. We are delighted by exceptionally positive response from our customers.
"This is all in all a very promising piece of software, with a multitude of possibilities for compiling embedded indexes. As the developer is perfectly willing to make changes to the software, it could become almost perfect."
"It´s a pity noone came up with this idea earlier. "
"I can no longer imagine my work without Index-Manager."
Your Contact
We welcome your feedback and suggestions for additional Index-Manager features.
Contact us!
Now it's your turn!
Put us to the test: Try out Index-Manager with your own data. Download and install a time-limited version for 14 days for free.
Index-Manager on LinkedIn